Omer Engin1* and Oguzhan Sunamak2
1Surgery Department, Buca Seyfi Demirsoy State Hospital, Izmir, Turkey
2Surgery Department, Haydarpasa Numune Training and Research Hospital, Istanbul, Turkey
*Corresponding Author:

Omer Engin, MD
General Surgeon, Buca Seyfi Demirsoy State Hospital
Surgery Department
Izmir, Turkey
Tel: +902322505050
E-mail: [email protected]
Introduction
The thyroid cancer may be restricted in to the thyroid tissue. In such cases, bilateral total thyroidectomy is the surgical choice. If thyroid cancer show metastasis to the cervical lymph nodes, then cervical lymph node dissection is necessary. If the lymph node metastasis is diagnosed post-operatively, the dissection should be performed as soon as possible in early period following thyroidectomy. But, if the lymph node metastasis along with thyroid cancer is diagnosed preoperatively, bilateral total thyroidectomy and cervical lymph node dissection is performed together at the same operation [1,2].
Fine needle aspiration (FNA) of thyroid tissue may be done for preoperative diagnosis. Cervical ultrasound (US) or cervical CT is generally used imaging methods to search cervical lymph node involvement. In our case, it was reported that the thyroid cancer was diagnosed by FNA and conglomerated cervical lymph nodes were seen on US imaging. Deciding to make total thyroidectomy and cervical lymph node dissection, we performed total thyroidectomy but saw that there was no lymph node metastasis but another tumor of cervical vascular origin during cervical lymph node dissection (Figure 1). We wanted to emphasize here radiologic imaging techniques may have misdiagnosed the vascular tumor as lymph node metastasis in the presence of thyroid cancer and cervical vascular tumor together, even if it is rare [3-5].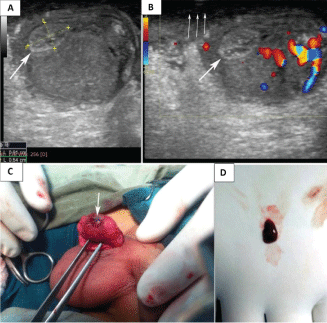 Figure 1: Torsion of Appendix of Testis.
6035
References
Carling T, Carty SE, Ciarleglio MM, Cooper DS, Doherty GM, et al. (2012) American Thyroid Association design and feasibility of a prospective randomized controlled trial of prophylactic central lymph node dissection for papillary thyroid carcinoma. Thyroid 22: 237-244.
Wu G, Fraser S, Pai SI, Farrag TY, Ladenson PW, et al. (2012) Determining the extent of lateral neck dissection necessary to establish regional disease control and avoid reoperation after previous total thyroidectomy and radioactive iodine for papillary thyroid cancer. Head & neck 34: 1418-1421.
Hwang HS, Orloff LA (2011) Efficacy of preoperative neck ultrasound in the detection of cervical lymph node metastasis from thyroid cancer. Laryngoscope 121: 487-491.
Wu MH, Shen WT, Gosnell J, Duh QY (2014) Prognostic significance of extranodal extension of regional lymph node metastasis in papillary thyroid cancer. Head Neck .